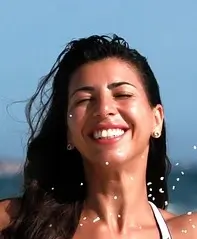 The Million Dollar Guru Blog
This site is not about becoming a multimillionaire in 10 minutes or less! It is more about feeling and believing like a Million Dollar Guru!!!
The video "12 Steps to Greatness" is the first in a series on Purpose. The next will be much worse. You won't like it. I will go through the 'Make Money Online' idea and I will match it with your passion and the purpose of your life. Because if your destiny is to become a missionary you
won't ever get the passion to succeed being an online millionaire!
My point is: Get in tune with your purpose and take it from there. This is where you will find all the passion and drive you need. Find your true mission first and then find a way to make money on your passion! If you want to start feeling like a Million Dollar Guru then start by finding what you sincerely believe is your purpose.
I will show you some basics on how we function as human beings and why, and I will show you the Matrix that has You imprisoned. I will also show you:
How to be the Leader of your Life
How you can create your life and most of what is in it!
The Inner Game of Leadership.
Empowerment
Passion, Drive, Motivation & Reason
The psychology of marketing
Ways to feel like a Million Dollar Guru!
This is my online adventure and I will throw some practical and technical stuff up:
How to set up a website in Joomla or CMSimple (www.GlobalMarketingOnline.eu)
How to setup a VirtueMart webshop with Joomla
How to make a blog with WordPress (& Themes and plugins) (www.MicroSonic.dk)
How to setup your self hosted AutoResponder and integrate with your site
SEO optimize your Site. Most sites needs SEO to some degree. (www.AudioSchematics.dk)
What is PageRank and what is SearchRank
Somewhere in the future I will also provide info on:
How to build a forum (PhpBB3) (www.TotalWpOptimization.net)
How to build Membership sites
The anatomy (psychology) of a Landing Page
Are you surprised? Tell me what you think in the box below!